Rina Iakopo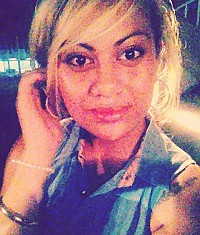 About Rina:
Normal, easy-going chick bouncing through life.
Mission Statement:
To love is to risk not being loved in return. To hope is to risk pain. To try is to risk failure, but risk must be taken because the greatest hazard i ...read more
Bucket List Item Information
Make fresh pasta
"See it all the time on Masterchef "

Add This To Your Bucket List
Who Witnessed This Event/Item
Who Else Has This On Their Bucket List
Similiar Bucket List Ideas
Cement project 9 - make giant pebble seats - 09/19/16 (Jaimee-Leigh Wignell)
Make a blue sulphur crystal - (2) people
Make a scrap book for the year - (2) people
✔make a poster - 09/12/15 (Lance Garbutt)
Make love - (2) people
Make sushi at home - 12/01/10 (Maria Kolos)
Make a leather wallet - 07/13/12 (Johnny Gonzales)
Make homemade jam - (3) people
Make My Own Soy Ice Cream - 04/05/11 (Jillian Macdonald)
Make a full court basketball shot - 11/14/12 (Johnny Gonzales)