j nadonza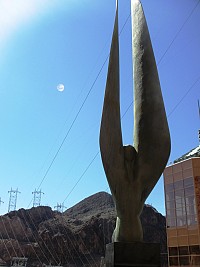 Mission Statement:
"The most important thing to remember is this: To be ready at any moment to give up what you are for what you might become." -W. E. B. Du Bois
Bucket List Item Information
Go to Drive In Movie
"http://www.rubidouxdrivein.com/#/movies/"

Completed on 06/17/2012
"Finally found one. It was on the way to visit Marv and Mary. Rod and his family are no longer in the States so I don't know when and if I will ever go watch a drive in movie. Not something to do by alone or with boys. Still its done. I forgot about the bumps in the parking lot. It slopes the cars to see the movie screen fully. "

Add This To Your Bucket List
Viewing details are set to Members Only
Who Witnessed This Event/Item
Who Else Has This On Their Bucket List
Similiar Bucket List Ideas
Drive a Audi R8 V10 - 06/18/14 (David Teasdell)
Fill up a tank of gas and drive until it runs out - 08/02/10 (Sarah Diehm)
Watch Every Movie that has Won an Academy Awards Best Picture - (2) people
learn to drive a stick shift well (not so good now) - 01/18/12 (Kara Willis)
✔Watch a movie at a cemetery - 10/02/10 (j nadonza)
Go Through a Drive Through and Specify My Order "To Go" - 04/06/14 (Steve Morris)
✔Go to a drive-in theater - 04/27/11 (Johanna O)
Drive a Corvette - (3) people
Drive to nowhere for a few days - 07/30/11 (Elvis Rye)
Learn to drive stick shift - (7) people