K M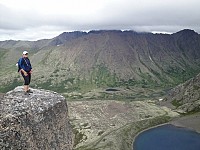 About K:
I am a 24 year old in graduate school at Washington University in St Louis studying physical therapy! I graduate in May and can't wait to be done wit ...read more
Mission Statement:
One day your life will flash before your eyes. Make sure it's worth watching.
Bucket List Item Information
Buy my mom a present and let her know I love her for no reason

Completed on 02/03/2011
"Sent great card to my mom and let her know how grateful I was for her:)"

Add This To Your Bucket List
Who Witnessed This Event/Item
Who Else Has This On Their Bucket List
Similiar Bucket List Ideas
Go see the LOVE statue in New York - 06/30/10 (Kristina Pauley)
✔Tell the truth to the girl I was secretly in love with for 6 years - 11/09/10 (eRic Bekhard)
Tell someone i love them and mean it - (5) people
Find love in a hopeless place - 03/30/12 (Noor Hafizah)
Fall deeply in love - (4) people
✔Fall in love for the first time - 10/16/10 (Amy Kruse)
✔Finish my list of 100 reasons why I love him - 09/21/12 (maryanne dubreuil)
Have a perfect Valentine's Day with someone I love - 07/10/12 (Marissa Schroeder)
Tunnel of Love (Klevan, Ukraine) - 07/27/14 (Susan F)
✔Put a love padlock on Pont des Arts in Paris - 06/01/11 (Ashleigh Potential Maturity)