Michelle Anne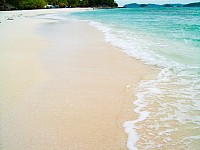 About Michelle:
I'm an extrovert, passionate, adventurous, dreamer, thinker, proactive, listener, friendly, approachable, happy, sad, faithful, playful, loyal, honest ...read more
Mission Statement:
My mission statement in life is to always respect people around you. My purpose is to help others bring out the best in them :). Because when I do a ...read more
Michelle's Info
Name:
Michelle Anne
Gender:
Female
Location
City/Town:
State/Province:
ON
Country:
Canada
Something About Michelle
I'm an extrovert, passionate, adventurous, dreamer, thinker, proactive, listener, friendly, approachable, happy, sad, faithful, playful, loyal, honest, kind, hungry, thirsty, excited, curious, spiritual, loud, considerate, respectful, fearful, courageous, energetic, understanding, ordinary and fears God above all...

I'm on a quest to find what Life has to offer me... I believe that God blessed us with life so that we can experience what the world has to offer. I'm working on the bucket list as we speak... they look so easy to do, but doing it is the challenge of it all...
Michelle's Mission Statement
My mission statement in life is to always respect people around you. My purpose is to help others bring out the best in them :). Because when I do achieve this, it brings out the best in me :)
Michelle's Interests
Occupation
Professional dreamer :p.
Activities
I like reading books. Knowledge is power :p.
Music
classical, R&B, New Age, Jazz, Anime music and Live bands
TV Shows
Don't watch tv much now a days...
Favorite Movies
Memoirs of a Geisha, Eat.Pray.Love, The Peaceful Warrior, Mulan, Count of Montecristo, Kung Fu Panda, oooh the list can go ooooonnn
Favorite Books
Any work made by Paul Coelho :)
Random Photos From Bucket List