Stephanie Brennan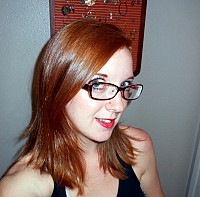 About Stephanie:
My name is Stephanie. I'm 21 years old, and have a 3 year old daughter and an amazing boyfriend of 5 years. I'm just trying to make the most of my tim ...read more
Mission Statement:
Live life. It's just a moment from being too late.
Bucket List Item Information
Write a letter to each of my children telling them what I want them to know about my life and the lessons I've learned

Completed on 09/09/2010
"I will update this letter to my daughter in 5 years, or add another one if I have another child."

Add This To Your Bucket List
Who Witnessed This Event/Item
Who Else Has This On Their Bucket List
Similiar Bucket List Ideas
Donate Children's Books to a Hospital - 01/30/14 (Steve Morris)
Find the love of my life - (3) people
Receive a fan letter - 09/22/10 (N T)
Write a newspaper op-ed - 06/01/11 (Eric Wilinski)
Make a significant mark in someones life - (2) people
✔Make someone realise there is more to life than technology - 11/12/13 (Lance Garbutt)
Write an article for a magazine - 08/14/11 (Georgina Young)
✔Write a love letter and vice versa - 08/01/14 (Esther Joy)
Go to Philladelphia to see the "a love letter for you" Steve Powers series - 01/31/13 (Catalina Tang)
Write a Dream Log for 3 Months - 04/01/14 (Steve Morris)