Kham Inthammavong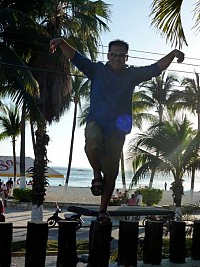 About Kham:
New look on life, more fun and less work.
Mission Statement:
Some way some how I want to be a part of making a positive difference in everyone's life.
Bucket List Item Information
Go See The Wax Museum
"Interesting"

Completed on 08/25/2010
"Better than I thought it would be."

Add This To Your Bucket List
Who Witnessed This Event/Item
Who Else Has This On Their Bucket List
Similiar Bucket List Ideas
Brennan & Geraghty's Store Museum - 11/20/13 (Lance Garbutt)
Fossils And Minerals Museum - 03/26/13 (Lance Garbutt)
Queen Victoria Museum and Art Gallery - 04/02/13 (Lance Garbutt)
Go to the Ripleys Believe it or Not museum in san fran - 04/03/11 (Catherine April)
Albert Kersten Mining & Minerals Museum - 03/26/13 (Lance Garbutt)
Acropolis Museum - 04/03/13 (Lance Garbutt)
New England Sports Museum (Boston, Massachusetts) - 07/10/14 (Susan F)
Brittish Museum - 04/02/13 (Lance Garbutt)
✔Visit Paris and see the Eiffel tower and the louver museum - 06/02/13 (Nat zoy)
Willunga Slate Museum - 11/21/13 (Lance Garbutt)