Shiloh Williams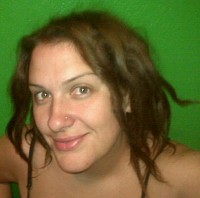 About Shiloh:
funny unabashedly silly clumsy scorpio muttyluv baby got back vegan shenanigans love my boys tree hugger laugh till i cry fail as a cook but never sto ...read more
Mission Statement:
To be happy, live by the Golden Rule and make a difference in this world.
Bucket List Item Information
Learn to make potstickers
"I loooove potstickers, I want to find a good vegan recipe and learn to make them. I've heard it's a good long process which I think will make me appreciate them even more!"

Add This To Your Bucket List
Who Witnessed This Event/Item
Who Else Has This On Their Bucket List
Similiar Bucket List Ideas
Learn how to: Weld - (2) people
Make a difference to someone - (2) people
Learn 3 tricks on a bicycle - 07/16/12 (Johnny Gonzales)
✔Learn how to play poker well - 02/16/13 (Jodi Gillians)
Learn Accupuncture - 05/23/11 (shelton clark jr)
Discover something I love to do and make it my job - (3) people
✔Learn to play a song on the piano - 07/20/10 (Brianne Johnson)
Make some sort of keepsake for my daughter using all of her dance costumes - 01/04/11 (Melissa McKay)
Make a Band - 11/07/10 (Annaleisa Delacour)
✔make a wish on shooting star - 08/04/11 (Shay Cook)