Michelle Hudson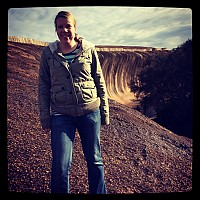 About Michelle:
I love hanging out and going to the beach and surfing even though I'm pretty bad at it. I have had a bucket list since 2005. I'm slowly crossing thing ...read more
Mission Statement:
One day your life will flash before your eyes. Make sure it's worth watching.
Bucket List Item Information
Learn to pick a lock
"I lock myself out of just about everything this would be really handy. On my younger list."

Completed on 05/16/2014
"Dalton and I were locked out of the side door of our house and we were to lazy to walk to the front door. I decided to try and unlock it and after a minute of fart assing around I did it which was cool."

Add This To Your Bucket List
Who Witnessed This Event/Item
Who Else Has This On Their Bucket List
Similiar Bucket List Ideas
Learn to high dive - 09/13/11 (Molly Phillips)
Learn to speak another language and use it in it's home country - 10/22/10 (Crystal Allen)
Learn Norse mythology - 03/02/14 (Johnny Gonzales)
Learn Hungarian - 01/22/12 (Bree Coffey)
Learn how to: Play the Ocarina - 02/26/14 (Steve Morris)
Learn to rock climb - 07/03/14 (Aimee Cser)
I want to learn the entire Qu'ran - 09/20/11 (Celin Childs)
✔Learn to can food - 08/27/13 (Megan Beeching)
✔Learn how to stilt walk - 10/13/15 (Ashley D.)
Learn Yoga - (10) people