Kham Inthammavong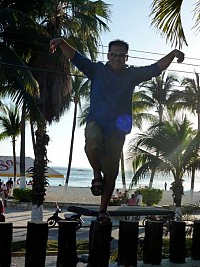 About Kham:
New look on life, more fun and less work.
Mission Statement:
Some way some how I want to be a part of making a positive difference in everyone's life.
Bucket List Item Information
Go to the top of the Empire State building
"Just something I always wanted to do."

Add This To Your Bucket List
Who Witnessed This Event/Item
Who Else Has This On Their Bucket List
Similiar Bucket List Ideas
Take Scott to see Ohio State play Michigan at The Horseshoe - 03/23/11 (Jeanna Founds)
Akaka Falls State Park (Big Island, Hawaii) - 04/20/16 (Susan F)
✔Go to the Observation Deck of Empire State Building - 06/21/10 (Len Murtha)
Cook and eat the state meal of Oklahoma (to do) - 11/23/11 (Susan F)
✔Absailing A Building - 05/20/13 (Lance Garbutt)
Spend 24 hours in each state in America - 01/20/11 (Geoffry Govertsen)
Go to the Delaware State Fair - 05/15/12 (Molly Dunne)
Go to the Empire State Building - 09/12/11 (Michaela Mandujano)
See Iguazu Falls (Parana State, Brazil) - 11/02/11 (Susan F)
Silver Falls State Park (Sublimity, Oregon) - 11/28/14 (Susan F)