Kham Inthammavong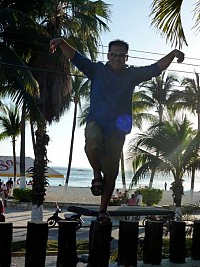 About Kham:
New look on life, more fun and less work.
Mission Statement:
Some way some how I want to be a part of making a positive difference in everyone's life.
Bucket List Item Information
Play in the Stock Market
"Just wanted to try."

Completed on 02/14/2009
"Woohoo, got in at the right time. Tripled my money for the year."

Add This To Your Bucket List
Who Witnessed This Event/Item
Who Else Has This On Their Bucket List
Similiar Bucket List Ideas
Learn how to play Requiem For A Dream (Lux Aerterna) on the piano - 09/19/10 (Irene Irene)
✔Play a Conch Shell Trumpet "Fiji" - 08/21/16 (Lance Garbutt)
Learn to play 500 - 06/12/11 (Maggie S)
Watch the Dallas Mavs play live - 08/04/12 (Johnny Gonzales)
Play guitar and sing in public - 06/12/10 (Len Murtha)
teach self to play guitar - 12/07/11 (hannah fray)
Play a Round of Golf at St. Andrews - 03/23/14 (Steve Morris)
Write a play - (3) people
✔Play 63 holes of golf in one day - 05/31/10 (Kham Inthammavong)
See the Red Sox play at Fenway - (2) people