Michelle Hudson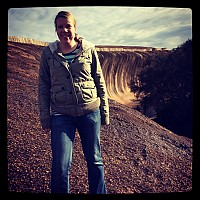 About Michelle:
I love hanging out and going to the beach and surfing even though I'm pretty bad at it. I have had a bucket list since 2005. I'm slowly crossing thing ...read more
Mission Statement:
One day your life will flash before your eyes. Make sure it's worth watching.
Bucket List Item Information
Get a permanent job
"To have some stability and to be able to save for a house."

Completed on 02/07/2018
"I got a promotion to a permanent team leader position in October; however I had to go on probation for a few months. On the 7th of Feb it became official and they gave me another promotion at the same time so I got bit of a pay rise. Which was awesome."

Add This To Your Bucket List
Who Witnessed This Event/Item
Who Else Has This On Their Bucket List