Michelle Hudson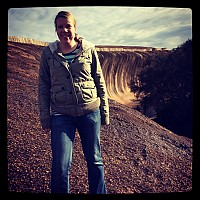 About Michelle:
I love hanging out and going to the beach and surfing even though I'm pretty bad at it. I have had a bucket list since 2005. I'm slowly crossing thing ...read more
Mission Statement:
One day your life will flash before your eyes. Make sure it's worth watching.
Bucket List Item Information
Fix my iTunes with perfect playlists
"I want play lists for my every mood and there is some music that I can't play in the student village where I live. I just want it so I can just turn on my laptop or iPod and let music play."

Completed on 06/02/2014
"This was hard work, it took me four days to do but I'm really happy with it now. If I change any of it now it will only be because a song is in the wrong list."

Add This To Your Bucket List
Who Witnessed This Event/Item
Who Else Has This On Their Bucket List
Similiar Bucket List Ideas
Hit a perfect bullseye in archery - (4) people
Hear Perfect Silence - (2) people
Be in a perfect relationship - (2) people
Perfect the coachman's crack - 08/15/12 (Johnny Gonzales)
Bowl 300 Perfect Game In A Game Of Ten Pin Bowling - 12/03/13 (Lance Garbutt)
Learn how to: Pour a Perfect Pint of Guinness - 02/22/14 (Steve Morris)
✔have a perfect formal - 08/09/11 (Anna Plant)
make a perfect snow angel - (2) people
✔Learn how to pour a perfect pint of Guinness at the Guinness Storehouse - 10/17/10 (Dominic A)
Create my perfect Dwelling - 08/14/11 (Jessica wallis)