Michelle Hudson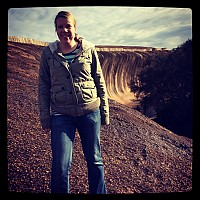 About Michelle:
I love hanging out and going to the beach and surfing even though I'm pretty bad at it. I have had a bucket list since 2005. I'm slowly crossing thing ...read more
Mission Statement:
One day your life will flash before your eyes. Make sure it's worth watching.
Bucket List Item Information
Go 24hrs without a cup of Tea
"I drink 15 to 20 cups of tea a day. I want to see if I can cope without it. "

Completed on 06/10/2014
"I made it to midday before I even noticed that I hadn't had a cup of tea. But by then I was really craving it. I just made myself drink water until I went to sleep. Defiantly one of the harder things on my bucket list."

Add This To Your Bucket List
Who Witnessed This Event/Item
Who Else Has This On Their Bucket List
Similiar Bucket List Ideas
Watch the sunrise twice in 24hrs without sleeping - (2) people