Ben Post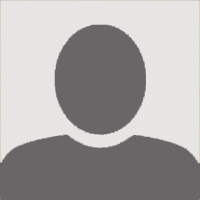 About Ben:
I live in the DC metro area and I manage the statistical analyses for a wealth research company. I recently separated from my wife and I determined it ...read more
Bucket List Item Information
Go skydiving
"Even though I have spent years rock climbing, I am very afraid of heights."

Add This To Your Bucket List
Story And Details
I currently live in the DC metro area managing the statistical analyses for a wealth research company. I recently separated from my wife and decided it was time to identify goals and work as hard as possible to achieve them.
Who Witnessed This Event/Item
Who Else Has This On Their Bucket List
Similiar Bucket List Ideas
48. Go skydiving - 03/13/11 (Emma McD)
✔Go indoor skydiving (to do) - 08/19/11 (Susan F)
Go Indoor Skydiving - (14) people
Go bunjee jumping, skydiving or hang gliding - 01/13/11 (Misty Hawes-Owen)
14. Go skydiving - 12/12/10 (Shane Nolan)
Skydiving - (23) people
Take a ride in an indoor skydiving wind tunnel - 07/13/12 (Johnny Gonzales)
Go Skydiving in a Wind Tunnel - 12/07/11 (Aissa Aragon)
016. Go skydiving - 06/29/11 (Jirrine Breedijk)
Indoor skydiving - (2) people