Michelle Hudson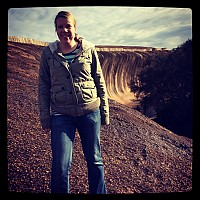 About Michelle:
I love hanging out and going to the beach and surfing even though I'm pretty bad at it. I have had a bucket list since 2005. I'm slowly crossing thing ...read more
Mission Statement:
One day your life will flash before your eyes. Make sure it's worth watching.
Bucket List Item Information
Have a Disney Movie Marathon
"I love Disney movies."

Completed on 05/17/2014
"I love Disney movies and I found some of my old favorites really cheap on DVD so I bought them and watched them all at once. I watched: The Princess Diaries 1 & 2, The Incredibles, Honey I shrunk the kids, National Treasure 2 and Frozen (not old but still cheap). I like having movie marathons it's good fun. "

Add This To Your Bucket List
Who Witnessed This Event/Item
Who Else Has This On Their Bucket List
Similiar Bucket List Ideas
complete a half marathon - (6) people
Attend a movie premiere - (9) people
✔Read the book before watching the movie - 09/24/10 (K M)
see a drive in movie - (2) people
watch a foreign movie at a theatre - 04/20/11 (Ria T)
Avenue of the Giants Marathon (California) - 07/27/14 (Lance Garbutt)
41. run a marathon - (2) people
Spend the entire day watching every Harry Potter movie - 03/02/12 (Sophie M.)
Star In A Movie - (2) people
Run the London marathon - (2) people