Angelo Rivera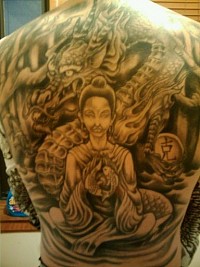 Mission Statement:
It's time to live and stop simply just existing.
Bucket List Item Information
Smoke a real Cuban cigar
"I may not be an cigar enthusiast but i can appreciate  a good cigar :)"

Completed on 08/17/2013
"My brother smuggled one in for me comming back from his honeymoon. Yeah truly appreciated that sucker "

Add This To Your Bucket List
Who Witnessed This Event/Item
Who Else Has This On Their Bucket List
Similiar Bucket List Ideas
Find a real good male best friend - (2) people
✔Climb a real mountain (To do) - 07/10/11 (Susan F)
Experience a scene in a movie, but in real life - 03/29/11 (Autie Barnes)
✔Cuban Fury 2013 - 08/02/14 (David Teasdell)
Read the book "Heaven is Real for Kids" - 05/15/12 (Molly Dunne)
Visit the real Taj Mahal in India - 07/30/10 (AH & LW)
✔73. Visit a real castle - 06/27/11 (Michelle Anne)
See a real ghost - 03/26/11 (Hannah Jay)
Go rock climbing for real - (2) people
✔Watch a real Native American dance - 08/01/14 (Esther Joy)