Angelo Rivera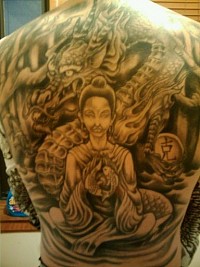 Mission Statement:
It's time to live and stop simply just existing.
Bucket List Item Information
Throw someone a bachelor party
"Threw my brother a batchlor party and with a 24 hour notice I planed the best short notice batchlor party any brother can do on a budget. Also I can erase going to a strip club off my bucket list"

Completed on 08/12/2013

Add This To Your Bucket List
Who Witnessed This Event/Item
Who Else Has This On Their Bucket List
Similiar Bucket List Ideas
Party in Vegas - 03/29/11 (Autie Barnes)
Learn how to: Throw Stars - (2) people
Throw a successful surprise party - 04/27/11 (Johanna O)
Bachelor's degree - (2) people
Obtain Bachelor's Degree - (3) people
throw a giant Great Gatsby themed party - 09/06/10 (Alicia Keen)
Attend A Murder Mystery Party - (5) people
Party in Las Vegas - 08/01/14 (Esther Joy)
Throw a boomerang - 08/10/11 (Kristen DeRouen)
Things to do before you're 11 3/4: Throw Some Snow - 02/21/14 (Steve Morris)