Kham Inthammavong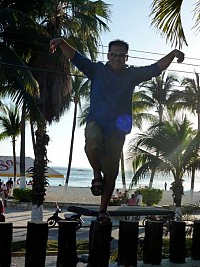 About Kham:
New look on life, more fun and less work.
Mission Statement:
Some way some how I want to be a part of making a positive difference in everyone's life.
Bucket List Item Information
Visit Las Vegas

Completed on 07/11/2008
"Bachelor party with the crew, had a blast."

Add This To Your Bucket List
Story And Details
Just did it again in 8/25/2010.
Who Witnessed This Event/Item
Who Else Has This On Their Bucket List
Similiar Bucket List Ideas
Visit Wayfarers Chapel - (2) people
Visit the Tropic of Cancer - 03/20/14 (Steve Morris)
Visit the Taj Mahal - (37) people
Visit at least 10 countries in Europe - 12/21/10 (Alyson Manley)
Visit all of the bolded cities on a United States Map - 11/04/12 (Lyndsay Licata)
Visit every continent on Earth - 11/07/10 (Steven Barrlott)
Visit the tallest building in the world in Dubai - 07/30/10 (AH & LW)
Visit Melbourne VIC - 06/14/14 (David Teasdell)
Visit Alexandria - 03/01/14 (Steve Morris)
Visit Hammerfest, Norway - 07/27/11 (Michael Hill-Jackson)