Susan F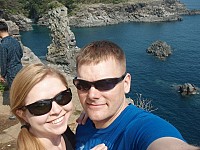 About Susan:
I love to find adventure everywhere. I don't just keep a bucket list, I am always crossing things off. I'm not very picky about my bucket list, if I h ...read more
Mission Statement:
To get as much out of life as I can, try anything at least once, go everywhere I can and don't let a moment slip by. Never say "I wish I would have".
Bucket List Item Information
Sing 99 bottles of beer on the wall from start to finish

Completed on 01/07/2015
"Hubby helped motivate me on this one. He started and I got into it and finally finished it!"

Add This To Your Bucket List
Viewing details are set to Friends Only
Who Witnessed This Event/Item
Who Else Has This On Their Bucket List
Similiar Bucket List Ideas
Go to a Beer Festival - 04/08/11 (Chelle Thomas)
Start a Blog - (13) people
Drink 1 Different Beer - 04/13/14 (Steve Morris)
Drink Beer from 20 different countries - 12/21/17 (Pete R)
Drink Beer from 20 different states - 12/21/17 (Pete R)
260. Walk on the Great Wall of China - 03/16/11 (Emma McD)
✔Start a huge encore chant - 10/30/14 (Chris H)
Taste Helium Beer And Speak Funny By Using It - 11/25/17 (Lance Garbutt)
start family christmas traditions - 08/24/11 (Megan T)
sing at a karokee bar - 07/27/12 (samantha newcomb)