Miranda Hogan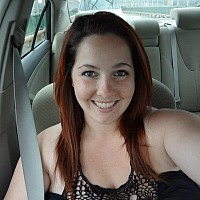 About Miranda:
I want to experience everything this world has to offer.
Bucket List Item Information
Run a 10 K Race
"I picked up running, how far can I go"

Completed on 06/11/2011
"Mackinaw Island Lilac Festival 10K run. It rained the whole time and there were no lilacs, but I was thankful when I got to run downhill!"

Add This To Your Bucket List
Who Witnessed This Event/Item
Who Else Has This On Their Bucket List
Similiar Bucket List Ideas
Penrith Nitro Race Night - 04/01/13 (Lance Garbutt)
001. Run a 5k race - 06/29/11 (Jirrine Breedijk)
Drive an Formula Race car - 06/11/12 (John Anthony Kessel)
Drag Race with Smart Cars - 10/08/12 (David Roush)
Race Drivin' - 11/01/14 (Lance Garbutt)
✔Win GOLD in a race - 04/19/11 (Samantha Longmire)
✔Virtual Race Center Experience - 04/01/13 (Lance Garbutt)
race snow cross - 11/26/10 (megan luecke)
Participate in the Amazing Race - (2) people
Go see the Baja race - 11/09/12 (Johnny Gonzales)