Jodi Gillians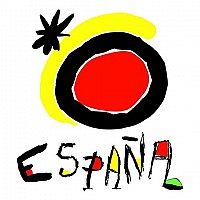 About Jodi:
Just had a heart attack and it got me thinking of what I still want to do.
Mission Statement:
To seek out new adventures and smile with as many people as possible all over the world!
Bucket List Item Information
Take a cooking class and make a recipe from Julia Child's book
"Bon Appetit!"

Completed on 06/01/2013
"Took a class from CookLA and we made French Onion Soup, Onion Roulade, Terragon Chicken (with ham, goat cheese and spinach), and an Apple Gallette. It was a fun time and great food!"

Add This To Your Bucket List
Who Witnessed This Event/Item
Who Else Has This On Their Bucket List
Similiar Bucket List Ideas
Make Home Made Leg Crap Blend - 09/29/16 (Lance Garbutt)
Make £1000 from my snacks - 11/01/11 (Lisa Jones)
Make Home Made Mold and Mildew Preventer - 09/28/16 (Lance Garbutt)
make and release a floating latern - 07/27/12 (samantha newcomb)
Take some type of karate class - 02/11/19 (Kara Willis)
Make exercise a regular habit - (3) people
✔Make my own nail polish rack - 01/24/13 (Amber Donaldson)
Photography Class - 04/24/12 (Melissa Stoltz)
✔Make Choc Rainbow Space Balls - 12/31/17 (Lance Garbutt)
Things to do before you're 11 3/4: Make a Mud Slide - 02/21/14 (Steve Morris)