Jodi Gillians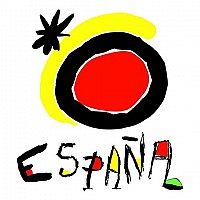 About Jodi:
Just had a heart attack and it got me thinking of what I still want to do.
Mission Statement:
To seek out new adventures and smile with as many people as possible all over the world!
Bucket List Item Information
Perform a stand-up set at The Comedy Store in Hollywood
"Scheduled for Wed. April 17th!!! OMG!"

Completed on 04/17/2013
"Ok, I sucked tonight...but I am happy to get the opportunity to try again! Next time I will have more confidence :)"

Add This To Your Bucket List
Who Witnessed This Event/Item
Who Else Has This On Their Bucket List
Similiar Bucket List Ideas
Perform for an audience and feel confident in my talent - 07/15/10 (Amy W)
Visit the Hollywood sign in Hollywood and the Welcome sign in Mineral Wells, TX - 03/29/11 (Autie Barnes)
Visit Universal Studios in Hollywood - (2) people
Jones Store - 11/20/13 (Lance Garbutt)
See Katy Perry perform live - 07/12/10 (Sarah Divona)
Stand on a corner downtown by the highway and beg for money (to see how much those ppl make a day) then donate it to the local woman's shelter - (2) people
Stand in the middle of an empty football field and scream my lungs out - 05/30/11 (Shai Teichman)
365 days of new foods from the grocery store - 02/01/13 (David Asselin)
Touch the Hollywood Sign - 01/04/15 (Alisha Ellis)
✔On a hoilday while at a store or gas station ask the employee checking you out what their favorite candy bar is and then buy it for them - 06/17/11 (Julie S)