Kham Inthammavong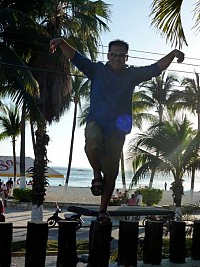 About Kham:
New look on life, more fun and less work.
Mission Statement:
Some way some how I want to be a part of making a positive difference in everyone's life.
Bucket List Item Information
Fly First Class

Completed on 04/08/2013
"Was lucky and they just assigned it to me!"

Add This To Your Bucket List
Who Witnessed This Event/Item
Who Else Has This On Their Bucket List
Similiar Bucket List Ideas
Take A Class In Kung Fu - 10/12/13 (Lance Garbutt)
Plate Spinning Class - 01/09/14 (Lance Garbutt)
Take a pottery class - (6) people
Randomly pick some kind of class to try (like a cooking class) even if its not something you would normally do - 03/31/11 (Katt Bajjani)
Social - Attend another High School Class Reunion - CFC - 08/10/11 (Carroll VerSteeg)
✔First Class Train Ride - 04/02/13 (Lance Garbutt)
Experience a Yoga Class - 03/30/13 (Lance Garbutt)
Take a culinary class - 09/11/11 (Sherry Scoggins)
Attend a class reunion in a costume - 01/24/11 (eRic Bekhard)
Take a Hebrew class - 11/15/10 (Lindsay M.)