Jodi Gillians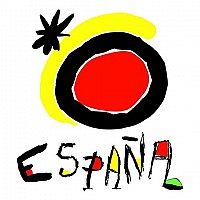 About Jodi:
Just had a heart attack and it got me thinking of what I still want to do.
Mission Statement:
To seek out new adventures and smile with as many people as possible all over the world!
Bucket List Item Information
Learn to juggle
"Another way to entertain people"

Add This To Your Bucket List
Who Witnessed This Event/Item
Who Else Has This On Their Bucket List
Similiar Bucket List Ideas
learn to snow board - (4) people
Learn how to: Run - 02/22/14 (Steve Morris)
Learn CPR - (10) people
Learn the entire Napoleon Dynamite dance - 11/03/10 (Chelsea Searles)
Learn Arabic, Spanish and French - 05/13/11 (DontBreakMe )
Learn how to: Sing - 02/22/14 (Steve Morris)
338. Learn to blow a bubble gum bubble - 03/16/11 (Emma McD)
Learn to cook my great great grandma Wellens cornbread and cornbread stuffing - 02/22/15 (o f)
16. Learn another language fluently - 12/12/10 (Shane Nolan)
✔Learn dance - 02/01/12 (Jade Johnson)