Janel Metcalf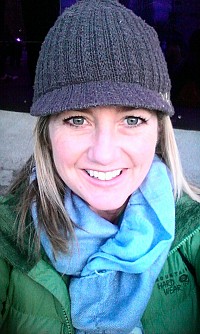 About Janel:
Midway through 2013 and I need to be more open to my bucket list and my dreams that bring me joy. Time to cross some things off in 2013!
Bucket List Item Information
Go whale watching

Completed on 12/08/2011
"Most recently, on a family trip to Maui. It was early in the season, but we saw whales including a mother and calf. Have even seen a very rare whale shark on a previous snorkle/sailing trip in Hawaii."

Add This To Your Bucket List
Viewing details are set to Friends Only
Who Witnessed This Event/Item
Who Else Has This On Their Bucket List
Similiar Bucket List Ideas
Have My Picture Taken With A Fin Whale - 06/21/14 (Lance Garbutt)
Get Splashed by a Killer Whale - 02/08/14 (Steve Morris)
Have a whole day of watching the Middle on a marathon - 02/03/20 (Megan Nicole)
73. Go Whale-Watching - 03/13/11 (Emma McD)
Have My Picture Taken With A Minke Whale - 07/01/14 (Lance Garbutt)
Pet a whale shark (to do) - 07/14/11 (Susan F)
Snorkling with Whale Sharks (Atlanta) - 06/12/10 (Michelle Dip)
See live whale - (2) people
Scuba Dive with Whale Sharks - (2) people
See a whale in the wild - 07/30/16 (Susan F)