Janel Meyer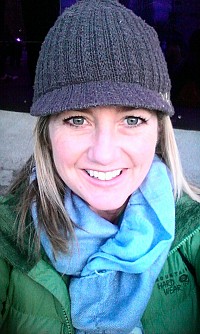 About Janel:
Midway through 2013 and I need to be more open to my bucket list and my dreams that bring me joy. Time to cross some things off in 2013!
Bucket List Item Information
Go Scuba Diving

Completed on 05/10/2002
"certified in college class...scared to death to be under the water...final dive was in Puget Sound 45 feet deep. Creepy and dark. Have gone snorkling a lot since then in open water in Hawaii, but not sure i'll go after my diving certification again."

Add This To Your Bucket List
Viewing details are set to Friends Only
Who Witnessed This Event/Item
Who Else Has This On Their Bucket List
Similiar Bucket List Ideas
Take SCUBA lessons - 04/02/11 (Candice Olszewski)
Swim, dive, scuba-dive with whales - 08/22/11 (Amanda Roberts)
Scuba dive to 10 mtrs - (2) people
Scuba Dive Tubbataha Reef - 02/26/14 (Steve Morris)
Scuba dive in the Grand Turk / Turks & Caicos - 02/26/14 (Steve Morris)
25. Scuba diving in Great Barrier Reef - 12/12/10 (Shane Nolan)
✔scuba hawaiian islands - 11/08/11 (Elle Leontiev)
Scuba Dive in Turneffe Ree - 02/26/14 (Steve Morris)
Scuba Dive in Belize - 02/26/14 (Steve Morris)
30. go cliff diving - 10/10/10 (Mazzi wheatley)