Miranda Hogan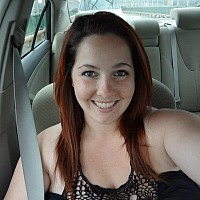 About Miranda:
I want to experience everything this world has to offer.
Bucket List Item Information
Go to a drive-in movie

Completed on 07/22/2011
"There is a Drive In theatre in my city, and like many others in my city, I said I would go sometime. Well I ended up going and falling in love with it! I go as much as I can!"

Add This To Your Bucket List
Photos
Picture of me with my french fries from the cantene.
added on 12/28/12 03:49 pm
Who Witnessed This Event/Item
Who Else Has This On Their Bucket List
Similiar Bucket List Ideas
See the bucket list movie - (2) people
Drive a Daihatsu - 03/30/13 (Lance Garbutt)
Drive a Mcclaren - 03/30/13 (Lance Garbutt)
✔Wizards of Waverly Place: The Movie - 05/30/14 (Lance Garbutt)
Drive behind Chuck in a drive through, and get a free meal - 11/11/10 (David Hunt)
Drive the Pacific Coast Highway in a convertible - 07/10/12 (Chowder Col)
Go to Drive-In movie - 08/04/11 (Shay Cook)
✔Movie World - 04/01/13 (Lance Garbutt)
Drive Dune Buggy - 03/30/13 (Lance Garbutt)
Watch a 3-D movie - (2) people