Lisa Pantling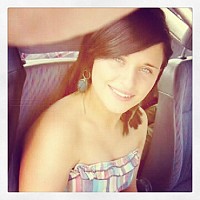 About Lisa:
My life has been pretty rubbish, I have made stupid mistakes and have passed on opportunities that would have made my life so much better.
Mission Statement:
To join back up to the Armed Forces.
Bucket List Item Information
#25 Join the Army

Completed on 08/04/2008
"In the process of re-entlistment"

Add This To Your Bucket List
Who Witnessed This Event/Item
Who Else Has This On Their Bucket List
Similiar Bucket List Ideas
Join a gym - (7) people
✔Join a band - 10/12/10 (Gaby Witt)
Join a Curling League - 06/30/10 (Rachel Storey)
60. Join the Big Brother/Big Sister program - 03/13/11 (Emma McD)
✔Join A Toastmasters Group and learn Public Speaking Techniques - 08/01/14 (Lance Garbutt)
Join a third world mission - 06/16/11 (Julie S)
Join an Exotic Car Club - (2) people
join big sister club - 10/18/10 (morgan mayfield)
Go hiking and smoke a join on the top of the hill - 03/19/12 (Montana peltzer)
Join the Gym - (2) people