Michelle Hudson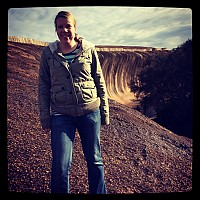 About Michelle:
I love hanging out and going to the beach and surfing even though I'm pretty bad at it. I have had a bucket list since 2005. I'm slowly crossing thing ...read more
Mission Statement:
One day your life will flash before your eyes. Make sure it's worth watching.
Bucket List Item Information
Become a Juice Master
"Great way to get healthy and to get all the vegies and fruit I need."

Completed on 01/25/2014
"My favourite juices are: Carrot & Orange Orange & Pineapple Carrot, Orange & Pear Apple Juice Orange Juice Mango & Orange"

Add This To Your Bucket List
Who Witnessed This Event/Item
Who Else Has This On Their Bucket List
Similiar Bucket List Ideas
get my master's degree - (3) people
Check off every skill on Esquire's 75 skills every man should master - 07/15/10 (Jeremiah Stahn)
Master a form of martial arts - 04/03/11 (Kristina Manning)
Complete master's degree by age 30 - 08/24/10 (Sarah Dowell)
Master a magic trick - (2) people
Master German, Spanish, French, and Russian - 12/27/11 (Emmy Vaughn)
Finish Master's - 02/29/12 (Alexander Brittingham)
Become a master at living consciously - 07/15/10 (Amy W)
Master throwing stars - 10/13/12 (Johnny Gonzales)
Tetris the Absolute The Grand Master 2 - 11/07/14 (Lance Garbutt)