Michelle Hudson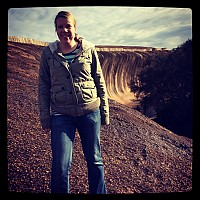 About Michelle:
I love hanging out and going to the beach and surfing even though I'm pretty bad at it. I have had a bucket list since 2005. I'm slowly crossing thing ...read more
Mission Statement:
One day your life will flash before your eyes. Make sure it's worth watching.
Bucket List Item Information
See Polar Bears in the wild
"I think there awesome and scary. I just want to see them in the wild before they all die out. On my younger list."

Add This To Your Bucket List
Who Witnessed This Event/Item
Who Else Has This On Their Bucket List
Similiar Bucket List Ideas
45. See the polar bears in Antartica - 06/27/11 (Michelle Anne)
Polar bear swim in Maryland - 09/04/10 (Irene Irene)
spend a summer fishing, hiking, in the remote wild - 05/31/10 (Robin C)
See a whale in the wild - 07/30/16 (Susan F)
See wild dolphins in the sea - 12/28/13 (Benjamin Fischer)
See Gorillas in the wild in Uganda - (2) people
See African Animals in the Wild: Cheetah - 03/29/14 (Steve Morris)
swim with wild dolphins - (3) people
Ride A Wild Pony - 04/21/14 (Lance Garbutt)
✔Wild Wild West (1999) - 05/03/11 (Movie List :))