Jodi Gillians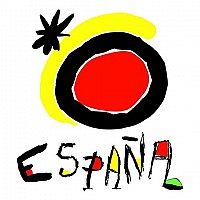 About Jodi:
Just had a heart attack and it got me thinking of what I still want to do.
Mission Statement:
To seek out new adventures and smile with as many people as possible all over the world!
Bucket List Item Information
Learn 1 song on my guitar to play at Christmas
"It's always been a dream of mine :)"

Completed on 12/24/2011
"I finally did it!!! I played and sang "Feliz Navidad" on my guitar in front of Shelly's family on Christmas Eve! It was so much fun :)"

Add This To Your Bucket List
Who Witnessed This Event/Item
Who Else Has This On Their Bucket List
Similiar Bucket List Ideas
117) GO TO CARNEGIE HALL AT CHRISTMAS TIME TO LISTEN TO THE FESTIVE MUSIC - 06/10/12 (Marisa M)
Learn to play the ukulele - (3) people
Learn how to drive car and motorcyle - 11/04/10 (Jorge Laurence Eleazar)
Learn one really good card trick - 08/22/12 (Johnny Gonzales)
Go Out And Buy A Real Christmas Tree - 04/05/14 (Lance Garbutt)
✔play/wrestle in the mud - 05/01/11 (Angelo Rivera)
Play a gig - (2) people
Learn to make sushi at home - 12/03/10 (Rina Iakopo)
Learn how to: Whistle with your Fingers - 02/26/14 (Steve Morris)
28) LEARN TO SWIM PROPERLY - 01/20/12 (Marisa M)