Michelle Hudson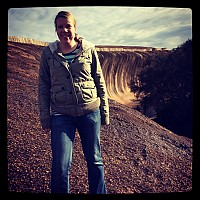 About Michelle:
I love hanging out and going to the beach and surfing even though I'm pretty bad at it. I have had a bucket list since 2005. I'm slowly crossing thing ...read more
Mission Statement:
One day your life will flash before your eyes. Make sure it's worth watching.
Bucket List Item Information
Go on a Cattle Drive
"Growing up on a farm has made me fall in love with horses and cows, so I think this would be a lot of fun."

Add This To Your Bucket List
Who Witnessed This Event/Item
Who Else Has This On Their Bucket List
Similiar Bucket List Ideas
✔Go to a drive-in theater - 04/27/11 (Johanna O)
Drive a Bently - 03/30/13 (Lance Garbutt)
test drive an expensive car - (5) people
Learn to drive a stick shift car - 08/18/10 (Valeriia Levine)
✔Drive a Nissan - 03/30/13 (Lance Garbutt)
Drive a stick - 04/20/11 (Kayla Spann)
Drive on a beach in a jeep - (2) people
Drive a VW - 03/30/13 (Lance Garbutt)
Drive A Convertible With The Top Down - (3) people
✔drive cherhola skyway - 10/31/15 (Jason Eustice)