Michelle Hudson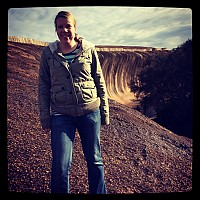 About Michelle:
I love hanging out and going to the beach and surfing even though I'm pretty bad at it. I have had a bucket list since 2005. I'm slowly crossing thing ...read more
Mission Statement:
One day your life will flash before your eyes. Make sure it's worth watching.
Bucket List Item Information
Get My Tattoo Fully Removed
"I got one done when I was drunk really big on my leg and I have regretted it ever since so I have been getting it removed but it is a long proccess."

Completed on 12/16/2014
"I had my last tattoo treatment completed this day. Dr John Banks said that there was no point in doing any more treatment because it would not work. It has a little blue and yellow left but basically not noticeable unless looking for it. I'm really happy with the outcome."

Add This To Your Bucket List
Who Witnessed This Event/Item
Who Else Has This On Their Bucket List
Similiar Bucket List Ideas
Stick and Poke Tattoo - on myself - 09/24/16 (Jaimee-Leigh Wignell)
✔Become a Tattoo Artist - 06/26/14 (Diana G)
Get a tattoo in memory of somebody - 11/03/12 (Ashley Holden)
Get a matching tattoo as someone else - (3) people
get my cover up tattoo - 03/29/12 (Mariesa DeAngelis)
get a tan tattoo - 06/12/12 (Amelia Johnson)
Get every tattoo I ever wanted - 12/17/11 (Caroline Kulikowski)
✔4. Jump in a pool fully clothed - 08/03/11 (Shelby Seiler)
Get a large mural-like tattoo on my entire back - 07/10/12 (Chowder Col)
Get at least one more tattoo - (2) people