Taylor <3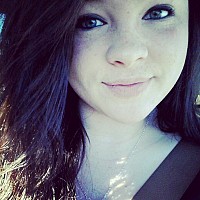 About Taylor:
Hey! If ya really want to know somethin bout me just read my bucket list! ! I'm sure that will tell ya everythin and lil more!
Mission Statement:
"Don't let people with small minds tell you your dreams are too big." "To live would be an awfully big adventure" "God give his harders battles to H ...read more
Bucket List Item Information
write a childrens book

Completed on 12/23/2018

Add This To Your Bucket List
Viewing details are set to Friends Only
Who Witnessed This Event/Item
Who Else Has This On Their Bucket List
For a challenge and to entertain children!
Similiar Bucket List Ideas
Write an article for a magazine - 08/14/11 (Georgina Young)
Generational cooking (class, youtube, legacy book) - 05/26/19 (Megan Beeching)
Write a list of countries I would like to visit and see them - 05/01/11 (Angelo Rivera)
Read every Jane Austen book - 11/03/10 (Bethany Seddon)
Write a book - (140) people
Write a book and get it published - (2) people
Bike all the 'Beyond Hamsterley' book routes: Oxen Law - 04/18/14 (Steve Morris)
Write a Dream Log for 3 Months - 04/01/14 (Steve Morris)
Make a family recipe book to be passed down - 07/15/10 (Jessica Call)
46) WRITE A SELF HELP BOOK - 01/20/12 (Marisa M)