Taylor <3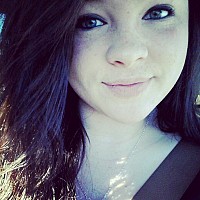 About Taylor:
Hey! If ya really want to know somethin bout me just read my bucket list! ! I'm sure that will tell ya everythin and lil more!
Mission Statement:
"Don't let people with small minds tell you your dreams are too big." "To live would be an awfully big adventure" "God give his harders battles to H ...read more
Bucket List Item Information
Write a letter to someone everyday for a year
"Getting a handwritten letter always makes me feel special."

Add This To Your Bucket List
Viewing details are set to Friends Only
Who Witnessed This Event/Item
Who Else Has This On Their Bucket List
Similiar Bucket List Ideas
Write a letter on Juliet's Wall in Verona, Italy - 08/01/14 (Esther Joy)
Write on the 'before i die' wall - 07/21/12 (Ana Bugalho)
Write on a stop sign - 06/09/12 (Katie Cramatte)
Eat Food For each Letter Of the Alphabet: A - 01/31/14 (Steve Morris)
✔Keep all of my Target Gift Cards for one year - 09/14/15 (Susan F)
get a promotion within this year ( As a Project Manager) - 07/30/12 (Justin Concepcion)
Write a song about my husband and sing it to him - 07/09/10 (Sarah Divona)
Drink Tea Everyday for a Year - 06/03/10 (Missy Muyot)
47) WRITE AND HAVE A BOOK PRINTED OF STRANGE AND UNUSUAL FACTS, URBAN LEGENDS, SUPERSTITIONS, AND MYTHOLOGY - 01/20/12 (Marisa M)
Write "S & C forever!" in wet concrete - 12/14/11 (Susan F)