Michelle Hudson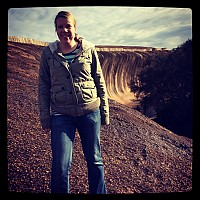 About Michelle:
I love hanging out and going to the beach and surfing even though I'm pretty bad at it. I have had a bucket list since 2005. I'm slowly crossing thing ...read more
Mission Statement:
One day your life will flash before your eyes. Make sure it's worth watching.
Bucket List Item Information
Joust on horse back with a lance
"The knight in me wants to do this and my sister and I always said we would do it when we were riding our ponies."

Add This To Your Bucket List
Who Witnessed This Event/Item
Who Else Has This On Their Bucket List
Similiar Bucket List Ideas
336. Ride in a horse drawn carriage - 03/16/11 (Emma McD)
kiss in the back of a taxi - (2) people
Horse drawn sleigh - 02/27/15 (o f)
Bring my dad back to Lebanon - 07/27/11 (Rebecca Gallagher)
✔Go to Crazy Horse Paris Mgm Grand - 05/16/12 (Corinne ~)
✔Horse Back Ride Colorado Rockies - 05/16/12 (Corinne ~)
Research my family's ancestry going back at least 6 generations - 10/22/10 (Crystal Allen)
go back to college :) - 05/16/12 (Jill Mahoney)
Go back country skiing - 01/19/11 (Misty Hawes-Owen)
GO horse riding - (3) people