Michelle Hudson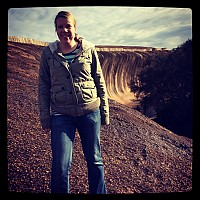 About Michelle:
I love hanging out and going to the beach and surfing even though I'm pretty bad at it. I have had a bucket list since 2005. I'm slowly crossing thing ...read more
Mission Statement:
One day your life will flash before your eyes. Make sure it's worth watching.
Bucket List Item Information
Take A Vow Of Silence For A Day
"See how different the world is when I'm unable to speak. I'll learn to listen and hopefully I see the world in a different light afterwards."

Completed on 06/28/2014
"well I was feeling a bit antisocial because my house mates were driving me insane. Not for anything big just lots of little things all at once. So I decided to the best thing was to take a vow of silence for the day. They leave in a week and I really like them but I'm kind of glad they are leaving now. It's a little weird not saying anything but its effective in preventing you from saying something you will regret."

Add This To Your Bucket List
Who Witnessed This Event/Item
Who Else Has This On Their Bucket List
Similiar Bucket List Ideas
TAKE A VOW OF SILENCE FOR ONE WHOLE DAY - 12/31/10 (Melissa B)
spend a day in silence - 10/10/11 (Hollie Belle)
Spend an entire week in silence - 05/28/10 (Johnny 5)
#34 Spend 24 hours in silence - (3) people
Spend a week in silence - (9) people
Hear Perfect Silence - (2) people
Spend 3 days in complete silence - (2) people
Watch all Oscar award winning movies: The Silence of the Lambs - 03/30/14 (Steve Morris)
take a week long vow of silence and solitude - (2) people
51. Take a vow of silence for a day - 11/25/10 (Jordan Sims)