Alex R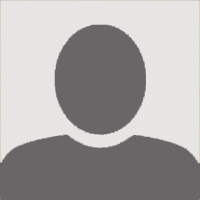 About Alex:
I see this list as list of the things I want to do, and I have included some things that I have already done just so it's more positive and refelects ...read more
Mission Statement:
Do the things I want to do, with the people closest to me whilst I'm still on the planet to do this stuff!
Bucket List Item Information
Swim with a Whale

Completed on 08/17/2006
"I'll really never forget this! We were at Seaworld in Florida and we swam with Beluga Whales (2 of them!). I remember seeing them swimming underneath us in th etank and thinking that they could easily kill us any moment but that they just weren't going to and they were curious :)"

Add This To Your Bucket List
Viewing details are set to Friends Only
Who Witnessed This Event/Item
Who Else Has This On Their Bucket List
Similiar Bucket List Ideas
Swim with Jellyfish - 07/07/14 (Marsha Roberts)
Night swim with guys - 06/07/11 (Alicia And Sierra)
Swim With the Manatees - (4) people
Swim in the: Greenland Sea - 03/30/14 (Steve Morris)
Swim in the seas: East China - 08/11/10 (Nicholas Todd)
Swim in the seas: Arabian Sea - 08/11/10 (Nicholas Todd)
Whale Rock (Wilson's Promontory, Victoria, Australia) - 04/12/16 (Susan F)
Swim in the seas: Mawson Sea - 08/11/10 (Nicholas Todd)
Swim in the worlds largest swimming pool off the coast of Chilie - 03/28/11 (Katt Bajjani)
Swim in the: Qinghai Lake - 03/30/14 (Steve Morris)