Alex R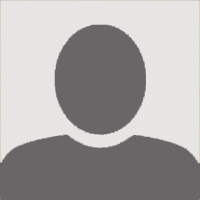 About Alex:
I see this list as list of the things I want to do, and I have included some things that I have already done just so it's more positive and refelects ...read more
Mission Statement:
Do the things I want to do, with the people closest to me whilst I'm still on the planet to do this stuff!
Bucket List Item Information
Build an Awesome House for My Pet Tortoise
"His current one is ok and does him no harm, but I want it to be ideal for him, with obstacles, hidey-holes and lots of room. Will aim for twice the size of his current house, may build this on as an extension!"

Add This To Your Bucket List
Viewing details are set to Friends Only
Who Witnessed This Event/Item
Who Else Has This On Their Bucket List
Similiar Bucket List Ideas
Watch House - 03/26/13 (Lance Garbutt)
Build Zoie, my cat, a wonderful cat tree - 11/11/13 (Mary Ledford)
Ayers House Museum - 11/21/13 (Lance Garbutt)
Go to an Opera House in NYC - 11/15/10 (Lindsay M.)
Build a cob/strawbale house - 05/26/10 (Sarah Jane)
Climb Top Of Sydney Opera House - (2) people
Put a hammock in my house - 12/27/11 (Emmy Vaughn)
Kirribilli House - 03/26/13 (Lance Garbutt)
Anne Frank house - 06/14/11 (James Vavreck)
Full House home (San Francisco, California) - 03/08/15 (Susan F)