Michelle Hudson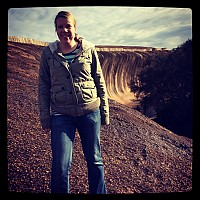 About Michelle:
I love hanging out and going to the beach and surfing even though I'm pretty bad at it. I have had a bucket list since 2005. I'm slowly crossing thing ...read more
Mission Statement:
One day your life will flash before your eyes. Make sure it's worth watching.
Bucket List Item Information
Get Another Tattoo
"There is a couple more I would really like to get."

Completed on 09/14/2018
"Found one I really liked at the Perth Tattoo Expo and I got it done. I'm really happy with my choice."

Add This To Your Bucket List
Who Witnessed This Event/Item
Who Else Has This On Their Bucket List
Similiar Bucket List Ideas
✔get the tattoo honoring my father's passing - 09/05/12 (Kara Willis)
#2 Get a tattoo for every country I spend time in - 12/21/11 (Klo Bowden)
Get every tattoo I ever wanted - 12/17/11 (Caroline Kulikowski)
Get at least one more tattoo - (2) people
get a tattoo.. but don't tell mum - 08/09/11 (Anna Plant)
Get a tattoo in VEGAS - 05/09/11 (Jordan Bermingham)
Tooth tattoo in Amsterdam - 08/17/12 (S Anonymous)
Have a tattoo removed - 05/21/13 (Kitty Murphy)
✔Get A Hair Tattoo Done - 06/12/17 (Lance Garbutt)
Get a tattoo for a deceased loved one - (2) people