Jirrine Breedijk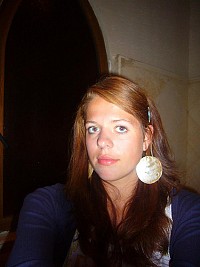 About Jirrine:
I am love with making lists, I make them for every possible reason. However, this bucket list might be one of the most important lists I have made.
Bucket List Item Information
144. Visit someone I have not seen for a long time

Completed on 01/03/2012
"After 2,5 years I finally met one of the greatest persons in the world again. I am so happy I got a chance to see her, even if it was only briefly.."

Add This To Your Bucket List
Who Witnessed This Event/Item
Who Else Has This On Their Bucket List
Similiar Bucket List Ideas
Visit Whitby harbour - 03/23/14 (Steve Morris)
Visit anywhere in the US - 06/22/11 (Elizabeth Mulligan)
Visit someone on their death bed - (3) people
✔visit enterance to see them feed the pelicans - 03/31/13 (Lance Garbutt)
Visit Grauman's Chinese Theatre - 08/01/14 (Esther Joy)
Visit a wolf sanctuary - 06/07/12 (Katie Cramatte)
Visit Greece - (35) people
✔Once Upon A Time Season 2 - 03/05/17 (Lance Garbutt)
Visit Savannah Georgia - 05/12/13 (Sherri Campbell)
Visit LA - 06/14/10 (Shailesh Bucketlist)