Jirrine Breedijk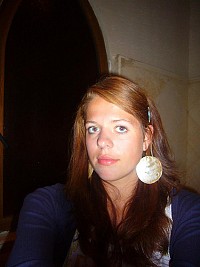 About Jirrine:
I am love with making lists, I make them for every possible reason. However, this bucket list might be one of the most important lists I have made.
Bucket List Item Information
164. Sing up to goodreads.com and keep track of the books I read
"Have 500 books on my 'read' book list!"

Add This To Your Bucket List
Who Witnessed This Event/Item
Who Else Has This On Their Bucket List
Similiar Bucket List Ideas
Read 500 books - 07/09/11 (Midnight Owlie)
Read only books about mythology for a month - 08/26/19 (Megan Nicole)
Read the whole Pretty Little Liars Series - (2) people
Spend a month reading only books with grey covers - 08/26/19 (Megan Nicole)
learn to read music - (2) people
Drive Car On Race Track - 09/28/11 (Michael Moro)
Read the Complete Works of: Poe - 04/06/14 (Steve Morris)
Read only Renaissance works for a month - 08/26/19 (Megan Nicole)
Things to do before you're 11 3/4: Track Wild Animals - 02/21/14 (Steve Morris)
Read 150 books - (2) people