Michelle Hudson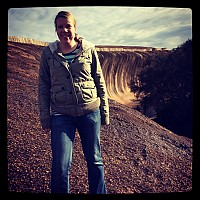 About Michelle:
I love hanging out and going to the beach and surfing even though I'm pretty bad at it. I have had a bucket list since 2005. I'm slowly crossing thing ...read more
Mission Statement:
One day your life will flash before your eyes. Make sure it's worth watching.
Bucket List Item Information
Become a speech pathologist
"I think this would be an awesome job and I can't be a nurse for the next 40 or so years."

Completed on 03/03/2014
"I'm marking this as complete because in the last year I have a lot of conflicting views and opinions about this course. I have decided that I don't want to be a Speech Pathologist it is so boring. I'm going to go back to nursing. I just needed a break from Nursing to make me realise that I love it. I'm going to do my Registered Nursing now. I made the decision today, which is why I'm marking it complete today. If I had never started this I would have just stayed unhappy in my job wondering about what could have been."

Add This To Your Bucket List
Who Witnessed This Event/Item
Who Else Has This On Their Bucket List
Similiar Bucket List Ideas
Give a speech to a large audience without fear - 06/30/11 (Suzanne B)
give a speech in public - (2) people
Give a speech on a technical topic - 06/17/12 (Hüseyin Tüfekçilerli)
✔Do a Speech for my Wedding - 04/02/13 (Lance Garbutt)
Give a speech at a wedding of a best friend - 01/03/12 (Emma Britton)
Deliver an after-dinner speech - 09/22/10 (N T)
Listen to the "I have a dream" speech in its entirety - 09/01/12 (Johnny Gonzales)
Make an important speech - (2) people
Give a speech in a public place or large event - 03/01/11 (Ashleigh Potential Maturity)
Give a great speech or toast - (2) people