Kham Inthammavong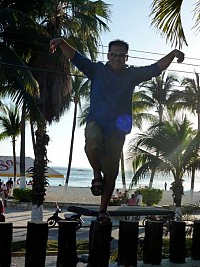 About Kham:
New look on life, more fun and less work.
Mission Statement:
Some way some how I want to be a part of making a positive difference in everyone's life.
Bucket List Item Information
Go paragliding
"Looks like a blast! Added this to my list because of you Jim!!"

Add This To Your Bucket List
Who Witnessed This Event/Item
Who Else Has This On Their Bucket List
Similiar Bucket List Ideas
try paragliding - (2) people
Paragliding - (4) people
Go Paragliding in Torrey Pines - 07/31/17 (Corinne ~)
Go paragliding in South America - 08/13/10 (Kate Torres)
✔Try out some paragliding - 09/14/10 (Becky Lawrence)