Kham Inthammavong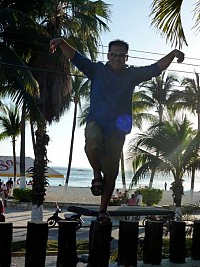 About Kham:
New look on life, more fun and less work.
Mission Statement:
Some way some how I want to be a part of making a positive difference in everyone's life.
Bucket List Item Information
Go to the top of the statue of liberty
"Something I just have to do."

Add This To Your Bucket List
Who Witnessed This Event/Item
Who Else Has This On Their Bucket List
Similiar Bucket List Ideas
Climb up the Statue of Liberty - (4) people
Cement project 12 - make ornament / statue - 09/19/16 (Jaimee-Leigh Wignell)
Go to the crown of the Statue of Liberty - (3) people
Climb up to the top of the Statue of Liberty - (3) people
Sight-See in NYC (Statue of Liberty, Ground Zero, Broadway, etc.) - 01/03/11 (Dream Big!)
Take a picture with Duke's Bronze statue Waikiki, Hawaii - 07/08/10 (Diana Giraldo)
Thinker Statue (Paris, France) - 01/02/16 (Susan F)
Mongolia, Tov Province, Tsonjin Boldog, a 40M Tall Statue of Genghis Khan on Horseback Stands - 10/28/13 (Lance Garbutt)
✔The Statue of Liberty-Usa - 12/12/10 (Shane Nolan)
Run to the top of the statue of liberty - 07/08/10 (Michelle Hudson)