Kham Inthammavong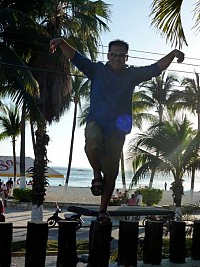 About Kham:
New look on life, more fun and less work.
Mission Statement:
Some way some how I want to be a part of making a positive difference in everyone's life.
Bucket List Item Information
Go see the White House
"Something you have to do."

Completed on 07/04/2004
"Saw it and also saw the biggest Laos temple in VA."

Add This To Your Bucket List
Who Witnessed This Event/Item
Who Else Has This On Their Bucket List
Similiar Bucket List Ideas
Tour the inside of the White House - (2) people
✔Eat at white castle - 08/05/10 (S K)
Visit Sydneys Opera House - 09/04/10 (Irene Irene)
Historic Mt Victoria Toll House - 03/26/13 (Lance Garbutt)
✔Go to Point Loma Light House - 08/14/12 (Corinne ~)
Go to the Winchester mystery house - 03/25/11 (Ashley Stice)
Flip a house or decorate a room - 12/30/10 (Teri Foureyes-Awasis)
Spend the Night in an overnight tree house - 02/01/13 (David Asselin)
Visit Kurt Cobain's house at 171 Lake Washington Blvd, Seattle, WA - 08/19/12 (Jess ica)
Visit all the UK Hill Figures: Cleadon White Horse - 04/19/14 (Steve Morris)