Kham Inthammavong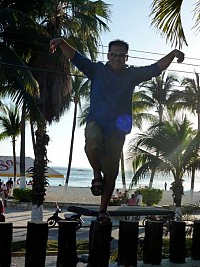 About Kham:
New look on life, more fun and less work.
Mission Statement:
Some way some how I want to be a part of making a positive difference in everyone's life.
Bucket List Item Information
Take my kids to see Disney On Ice
"Kids would love it"

Completed on 03/11/2011
"Had a great time."

Add This To Your Bucket List
Story And Details
The only think she was scared was the dragon and the genie.
Who Witnessed This Event/Item
Who Else Has This On Their Bucket List
Similiar Bucket List Ideas
Watch Every Single Disney Movie Ever Made - 10/24/13 (Lance Garbutt)
Walt Disney Studios - 04/02/13 (Lance Garbutt)
Disney on Ice - 11/18/17 (Susan F)
✔Watch Disney Lion King Live - 05/07/13 (Lance Garbutt)
Spend an entire day watching Disney movies - 07/10/12 (Marissa Schroeder)
take whole family to Disney - 07/11/10 (Stacy R)
✔Cheer for my kids at an event or recital - 08/01/14 (Esther Joy)
Take the kids to see Mount Rushmore - 08/01/11 (Shannon Bieger)
323. Have Kids - 03/16/11 (Emma McD)
watch my kids graduate from high school/college - 07/01/14 (Nika J-W)