Lady Moon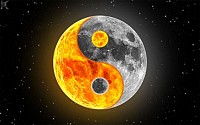 About Lady:
I am a mercurial spirit finding my path in this crazy world.
Bucket List Item Information
Write and Illustrate a children's book with my kids
"I have always wanted to write a children's book. I wanted to do it with one of my sisters but they never seemed interested. I am hoping my kids and I can make it happen. "

Add This To Your Bucket List
Who Witnessed This Event/Item
Who Else Has This On Their Bucket List
Similiar Bucket List Ideas
Author or Co-author a Book - 07/31/10 (kay o)
Bike all the 'Beyond Hamsterley' book routes: Esh Winning - 04/18/14 (Steve Morris)
Lonely Planet Book - Wales - 03/30/13 (Lance Garbutt)
make a book of remembrance - 08/24/11 (Megan T)
Play more with kids - 10/27/10 (Aadiilah Sophiia)
Write a letter to Santa - 09/01/12 (Johnny Gonzales)
Write a song and submit it to a record label - 08/02/10 (Sarah Diehm)
Write my Autobiography - 06/21/10 (Len Murtha)
Write a book - (140) people
Write a film score - 11/30/10 (Brianna R)