Lady Moon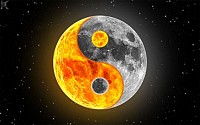 About Lady:
I am a mercurial spirit finding my path in this crazy world.
Bucket List Item Information
Tie a note to a balloon and let it go

Completed on 10/06/1982
"I did this in elementary school in the 80s and my balloon made it hundreds of miles away to a nice elderly lady. I was one of the lucky few whose balloon was found and got a reply. It was a fun activity but now we are more aware and know that sending off balloons is bad for the environment. I guess I'll have to find a new way to do it."

Add This To Your Bucket List
Who Witnessed This Event/Item
Who Else Has This On Their Bucket List
Similiar Bucket List Ideas
have a huge water balloon fight - 10/25/12 (Ebony Wilkinson)
Attend the international balloon festival in New Mexico - (2) people
sticky note a car - 10/29/11 (jordan ferres)
Hit the high note in Defying Gravity - 01/04/15 (Alisha Ellis)
Put a message in a balloon and send it off - 12/19/11 (Lyz Betz)
Free floating hot air balloon ride… not tied down - 08/10/10 (Nicholas Todd)
Have a water balloon fight - (3) people
Tie a note to a balloon and let go - 03/08/11 (B Thrill)
Travel in a hot air balloon - (3) people
Have a Paint Balloon Fight - 03/23/14 (Steve Morris)