Lady Moon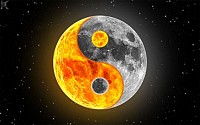 About Lady:
I am a mercurial spirit finding my path in this crazy world.
Bucket List Item Information
Get married

Completed on 12/19/2007
"I married my bestfriend and partner in crime three years ago. We have been together almost seven years now but it seems like forever. I love him all the way to the moon and back! "

Add This To Your Bucket List
Who Witnessed This Event/Item
Who Else Has This On Their Bucket List
Similiar Bucket List Ideas
15. Get married - 12/12/10 (Shane Nolan)
Get Married physically barefoot - 12/09/10 (Jonelle Oriana Garcia)
live with a lover( without being engaged/married) - (2) people
Get married and have a family - 11/26/12 (Amanda Melville)
✔Get Married (to do) - 08/07/11 (Susan F)
Get married on the island of Santorini - 08/01/10 (Irene Irene)
dont have sex til im married - 05/22/12 (Kimberly Miller)
#62 Get married...again - 10/17/12 (Lisa Pantling)
get married wearing Chuck Taylor's - 06/08/10 (Joshua Stanley)
Get married by 24 - 05/09/11 (Jordan Bermingham)